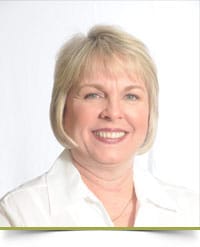 Karen
Assistant Office Manager
Karen has worked at Gottsegen Orthodontics for nearly 30 years. She appreciates working with a doctor and staff members who are so totally dedicated to their jobs and providing the best care and service possible to our patients and their families.
Karen spends her off time with her husband, three kids, and five grandchildren. She enjoys reading, cooking, and going to plays and concerts. Karen loves animals and even had a pet monkey as a child!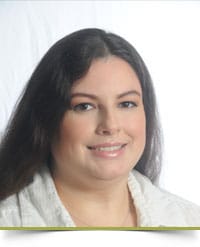 Stacy
New Patient Coordinator
Stacy has worked at Gottsegen Orthodontics for nearly 10 years. She is the first person our patients meet when they come in the office. Stacy works with Dr. Brad performing new patient consultations, and also communicates with patients' other dental professionals. She always has a smile on her face and is great at putting anxious patients at ease.
Stacy is a HUGE New Orleans Saints fan and is constantly adding to her collection of Saints paraphernalia. She is also fluent in Spanish.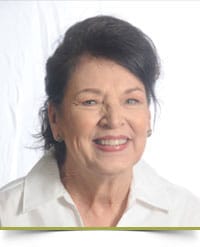 Alice
Clinical Technician, Diagnostic Records Coordinator
Alice has worked at Gottsegen Orthodontics for over 30 years. She likes that her job allows her to be herself and interact with patients in her own, very personable way. Alice is proud that we treat each patient as an individual and not just as another set of teeth. She also enjoys going out for staff birthday lunches, which are always fun and full of laughs.
Alice spends as much time as possible with her son and three beautiful grandchildren.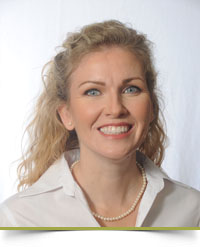 Rebecca
Clinical Coordinator
Rebecca has worked at Gottsegen Orthodontics for nearly 20 years and loves it so much that she commutes from Mandeville every day. She strives to create a very caring and personalized experience for each of our patients. If you're an existing patient, she says it's been a pleasure working with you, and if you're a newcomer, she can't wait to meet you!
Rebecca is married with three children who take up all her free time through their activities, which include soccer and dancing.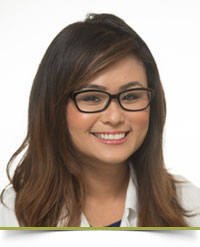 Anna
Clinical Technician
Anna loves the camaraderie and fun atmosphere we have in the office, but when it's time to get down to business, she and the rest of our staff get very serious about what we do. Although we are focused on creating beautiful smiles, Anna likes to learn about each of our patients' personal stories.
Anna is married with one daughter, who is a competitive gymnast. She speaks Vietnamese fluently and enjoys running, reading, and interior decorating.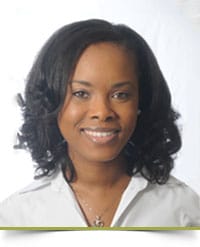 Lateasha
Clinical Technician
"Tea" has been on our team since 2011 and, in addition to being a top-notch technician, is our clinical photographer.  She enjoys every aspect of her job, and considers it a privilege to play a big part in delivering the highest quality of care we can to our patients. Tea feels like our office is one fun, happy family, and can always seen with a big smile on her face – she'll do everything possible to make you laugh and smile too.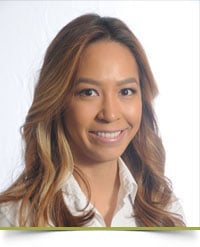 Flower
Clinical Technician
Flower has been a part of the Gottsegen Orthodontics family for a long time, first as a patient, and now as a member of our team. She really enjoys connecting with patients and their families on a personal level and strives to make everyone as comfortable as possible.  In her spare time, Flower enjoys traveling, shopping, and spending time with her family and friends. Flower speaks Vietnamese fluently and is an excellent translator.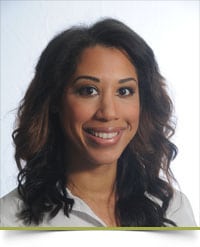 Tyra
Administrative Assistant
As one of the happy faces at our front desk, Tyra enjoys greeting our existing patients and welcoming new patients into the Gottsegen Orthodontics family. Seeing the smiles of anticipation of those walking in the door, the excitement of patients as they complete their treatment, and sharing laughs with co-workers are just a few of the things that make her work environment so enjoyable. A native New Orleanian, Tyra loves attending live music and trying new restaurants, and although she's a foodie, shes recently developed a passion for fitness and living a healthy and holistic lifestyle.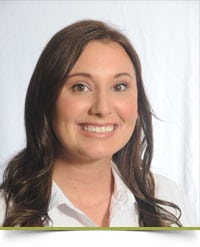 Lindsay
Administrative Assistant, Insurance Coordinator
Lindsay was born and raised in Metairie but has lived in Chalmette for the past few years. She's the mother of a beautiful, enthusiastic little girl who's the light of her life. Lindsay spends the majority of her free time with family and friends, enjoying life and creating memories. She absolutely loves her job because it give her the opportunity to interact closely with our patients and create new relationships every day. Lindsay also cherishes the relationships she's developed with her co-workers and is very thankful to have these wonderful people as part of her life. All of this makes for a great environment to work in.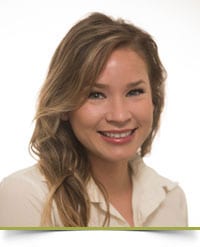 Annie
Clinical Technician
Annie was born and raised in California and has fallen in love with New Orleans. She has been a resident here since 2012 and is having a blast connecting with patients and learning about the city's culture and rich history. When she is not assisting patients, you might find her canoeing in nature or hanging out with her guinea pig, Sir Charles. Annie also has a degree in Sign Language Interpreting which allows the Gottsegen Orthodontics team to seamlessly communicate with the deaf or hearing impaired.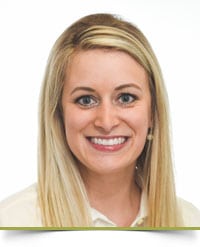 Alyssa
Administrative Assistant
Alyssa moved to New Orleans a few years ago to accompany her husband in his journey to complete his oral and maxillofacial surgery residency. She grew up in the Midwest where she got her Bachelor of Arts degree in psychology from Purdue University. She holds a special place in her heart for special needs children and adults. First a patient of Dr. Brad's, and now an employee, Alyssa enjoys greeting our patients and their families with a bright and friendly smile when they walk through our doors and assisting them as they check-in for each appointment. She truly loves the patients she gets to meet and see them grow throughout their treatment. A smile can build confidence and change a person's life and that is what makes this more than a job to Alyssa.